Help Support Operating the Neon Sign Park
Casa Grande Main Street is a 501C(3) Nonprofit who has been tasked with operating the park. Please consider supporting the ongoing operations. Your donation is tax-deductible
Order License Plate Online - Special Price $200
It's breathtaking to see a downtown vision become reality. Many thanks to each and every Neon Sign Park supporter!
Thank you Casa Grande and Arizona for all your support in helping Casa Grande Main Street win the Partners in Preservation grant!
On behalf of the Kramer Family, we are honored to be a part of this amazing project. Thanks to all who have worked so hard and contributed so much to make this walk through history a reality.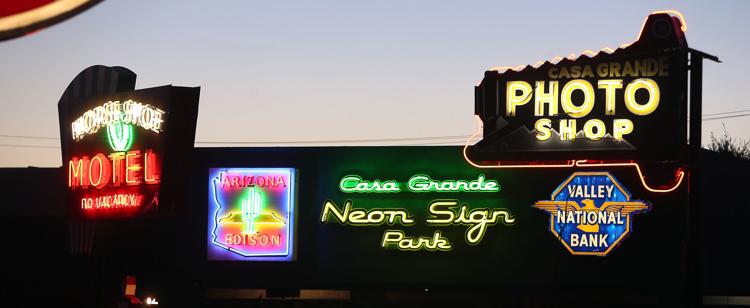 CASA GRANDE — Casa Grande Main Street has been awarded the 2020 James W. Ga